Chris Ewens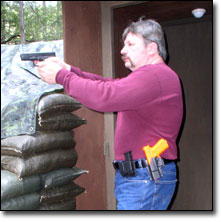 The owner and instructor, Chris Ewens, was trained and certified by the State of California early in 1986 as a state SWAT team member. Later in 1986 he was trained and certified as a state SWAT team sniper, and as a rangemaster to instruct state peace officers in the use of handguns, rifles, shotguns and tear gas. During 1988, Chris received additional state training and certification for the use and instruction of state SWAT team machine guns. He was the primary SWAT team tactical instructor from 1986 through 1989, including instruction in close quarters battle, entry techniques, searching buildings, and team tactics.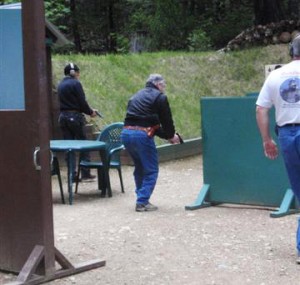 As a rangemaster, Chris also qualified and instructed officers of his agency with rifles, shotguns, and handguns for nearly ten years. Chris has been a member of the National Tactical Officers Association (NTOA) since 1986, and is a member of CCTOA. In 1990, he earned a Bachelor of Arts degree in Government from California State University, Sacramento.
For over 33 years, Chris has instructed thousands of students in the use of handguns, rifles, shotguns and machine guns, as well as close quarters battle, searching buildings, and team tactics. During those years, Chris has written articles for trade magazines, internet sources, and has testified in court as a firearms expert witness.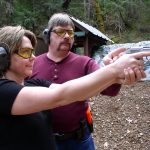 Chris supplements his extensive law enforcement training by completing courses at nationally recognized training facilities. Chris is certified as a firearms instructor by the FBI/California Peace Officers Standards and Training, California Department of Justice, California Bureau of Security and Investigative Services, and the National Rifle Association to instruct handgun, rifle, shotgun, and concealed carry (CCW) courses.
Chris earned his Kung Fu San Soo black belt in 2005, adding his first through eighth(Master) degree black belts from 2006 to 2015. He utilizes these martial arts skills when he instructs techniques that are included in BullsEye advanced courses.
Chris is a Christian, and attributes his full life to the personal relationship he has with God through God's son, Jesus Christ. His decision to accept the grace of God was the most important decision he has made in his life.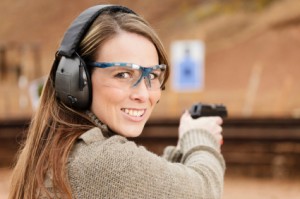 The goal of BullsEye is to provide you with a comfortable learning environment that encourages progress as you learn the capabilities of your firearm. The old saying, "time flies when you're having fun", applies to BullsEye courses. You should enjoy developing your tactical shooting skills, and the learning environment at BullsEye encourages this.