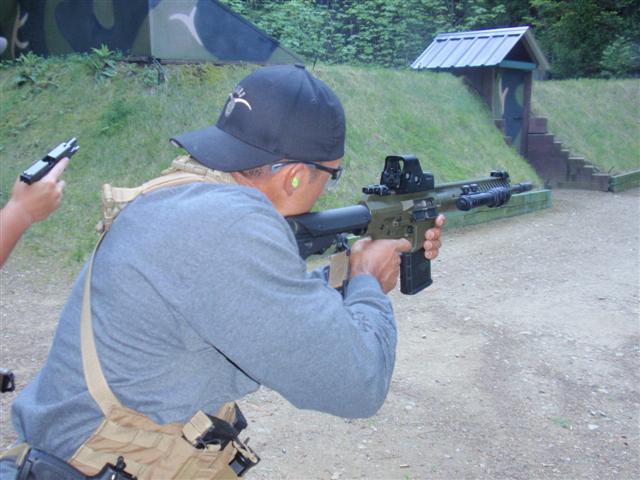 Basic level students move to the next level in this class. This one day, eight hour course starts at a basic level and moves on to intermediate level concepts with your detachable magazine modern sporting rifle (MSR). Advanced level students also enjoy this class because they benefit from the review and individual attention.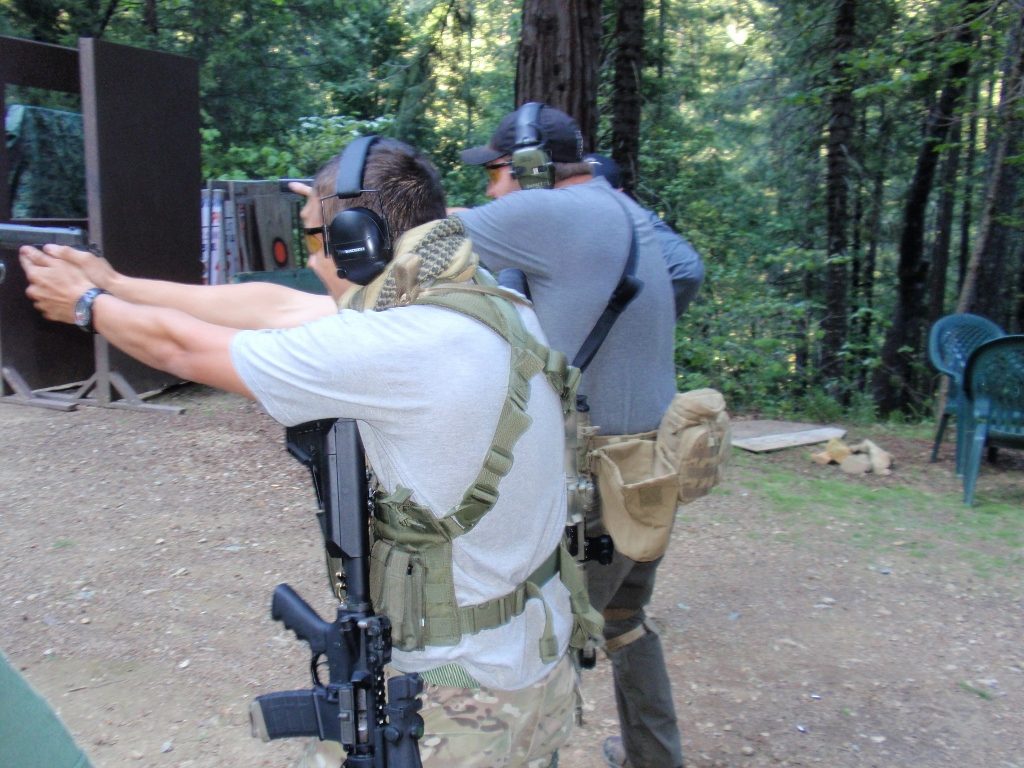 Topics include tactical reloading, clearing malfunctions, cover and concealment, and acquiring sight pictures. Rifle to handgun transitions are covered. Students utilize standing, kneeling, and prone positions. A four student maximum class size allows more realistic lateral movement and interaction with class partners.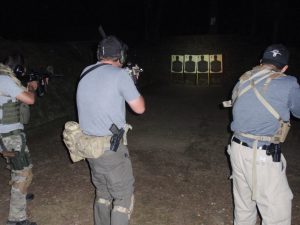 The course concludes with instruction in low light shooting with weapon-mounted lights. Engaging targets in low light is invaluable for learning the limitations of your sights and lights at rifle distances.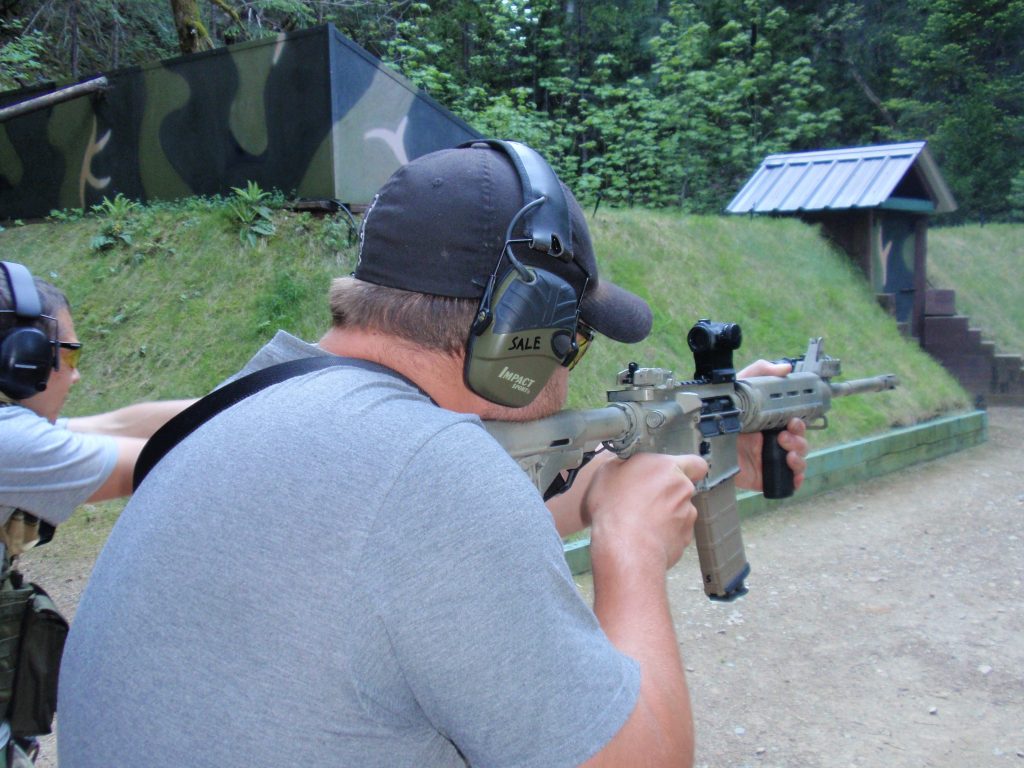 Red dot sights are recommended for use during this course. Using standard capacity magazines is also recommended, as is iron sights for backup use or co-witnessing.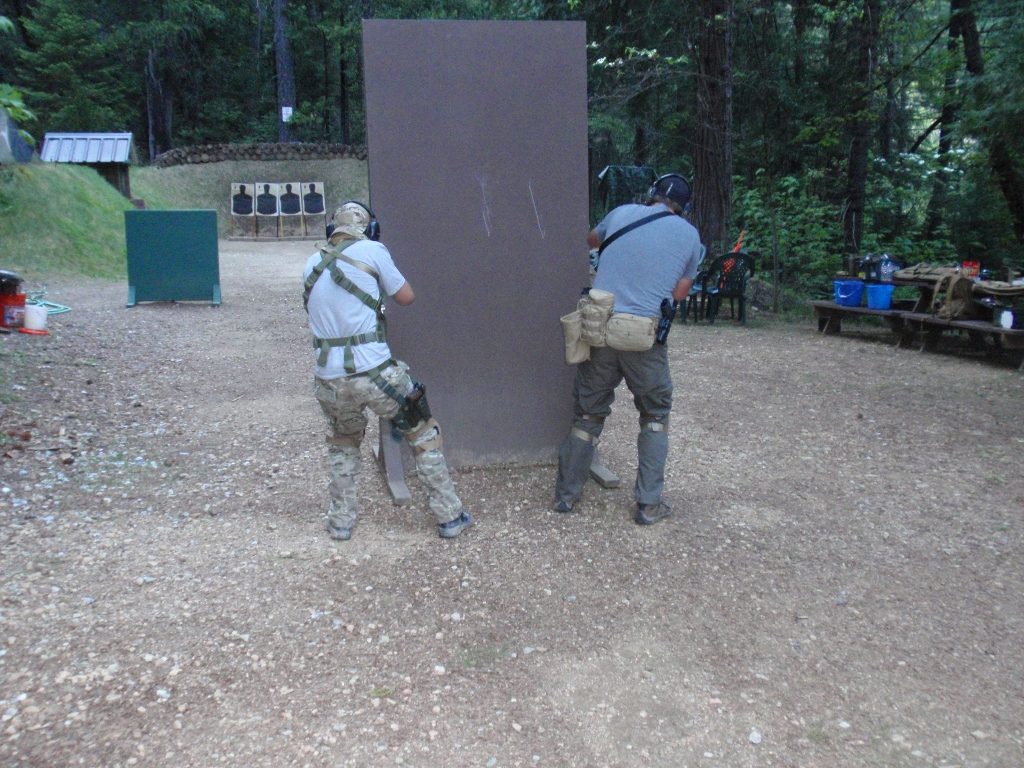 Prerequisites are one of the following; completion of Basic Rifle Safety, completion of a hunter safety course, or a demonstrated equivalent level of shooting experience and knowledge. The course fee is $180.00 per student. There is a three student minimum fee for private classes.
Contact Us to Schedule an Intermediate Rifle Class