Basic level students move to the next level in this class. This one day, eight hour course starts at a basic level and moves on to intermediate level concepts. This course is a prerequisite for Advanced Handgun.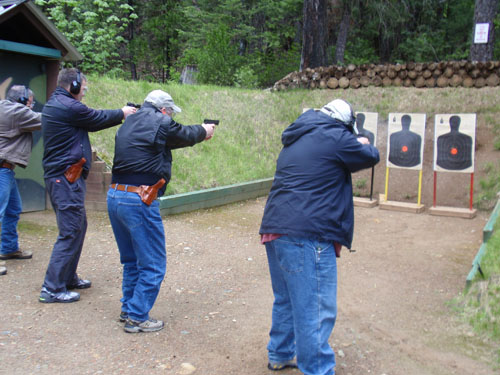 The content includes close contact shooting, weapon retention, cover or concealment, clearing malfunctions, moving and shooting, building searching (in a simulated shoot house), low light flashlight use, and more.
Close contact shooting involves using point shooting. This is when time and distance do not allow for aimed fire using the sights. An example of this is when you're seated in a car and you're attacked by someone standing at your side window. With practice, anyone can be effective and accurate while point shooting at such arms-length distances.
BullsEye believes clearing malfunctions should be simple, the simpler, the better. The most likely malfunctions should be practiced until the actions are automatic and completed without conscious thought.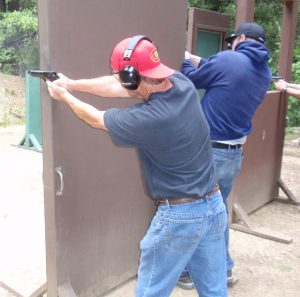 Exploding off the "X" and moving to cover are important survival skills when confronted with an attacker wielding a deadly weapon. Movement provides life while remaining stationary results in injury and possibly death. Our range drills include moving to cover.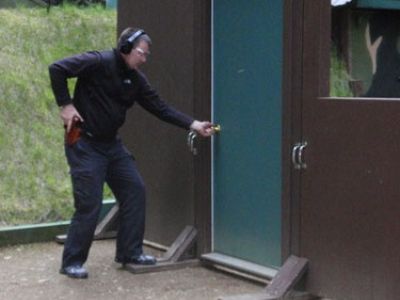 Covert or dynamic building clearing techniques demand that you learn efficient searching and learn to recognize when the circumstances call for either. Covert searches utilize stealth and dynamic searches utilize quick, explosive entries.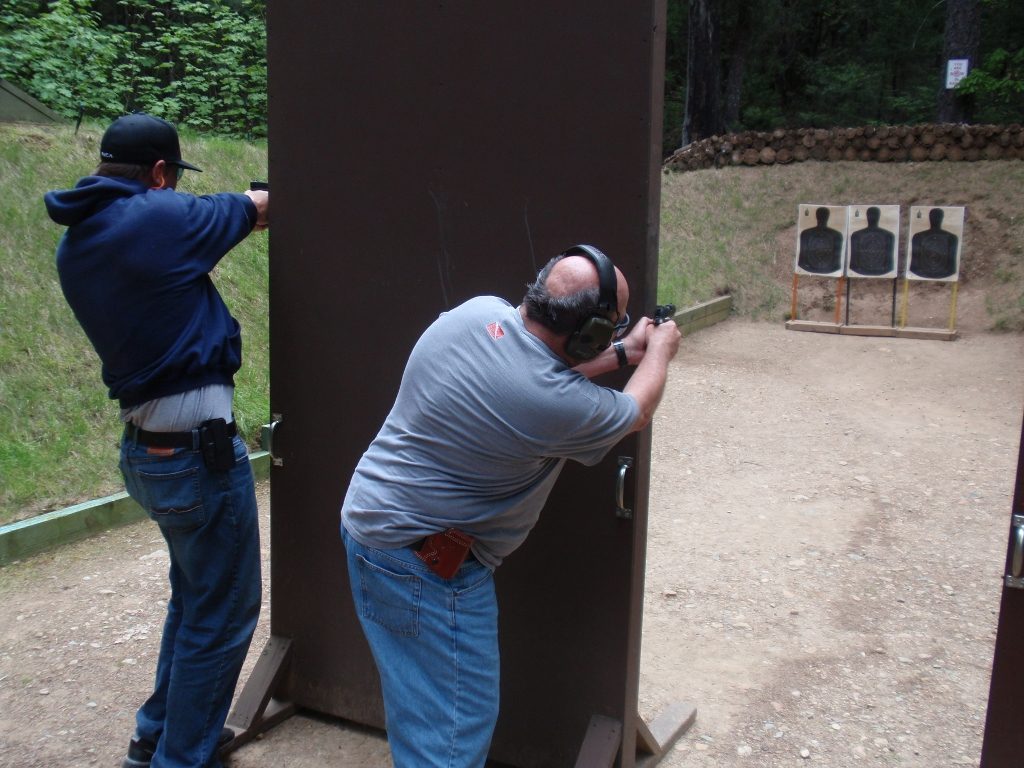 There is plenty of range time in this course. Fine tune your handgun handling and improve your accuracy. BullsEye classes are safe, relaxed and friendly. There are four students maximum in each class. For you that means more progress and more retention of the concepts.
Prerequisites are either successful completion of Basic Handgun Safety, CCW Initial Permit, CCW Permit Renewal, or a demonstrated equivalent level of shooting experience and knowledge. The course fee is $180.00 per student. There is a three student minimum fee for private classes.
Contact Us to Schedule an Intermediate Handgun Class